You are able to manage the charges and look at the invoice history for a Service order, in Winery Setup > Billing > Service orders.
Select the Service order you want to view. You can use the options at the top to filter by Code or the Party that the order is linked to.
Select the Charges tab for more detailed information about specific charges.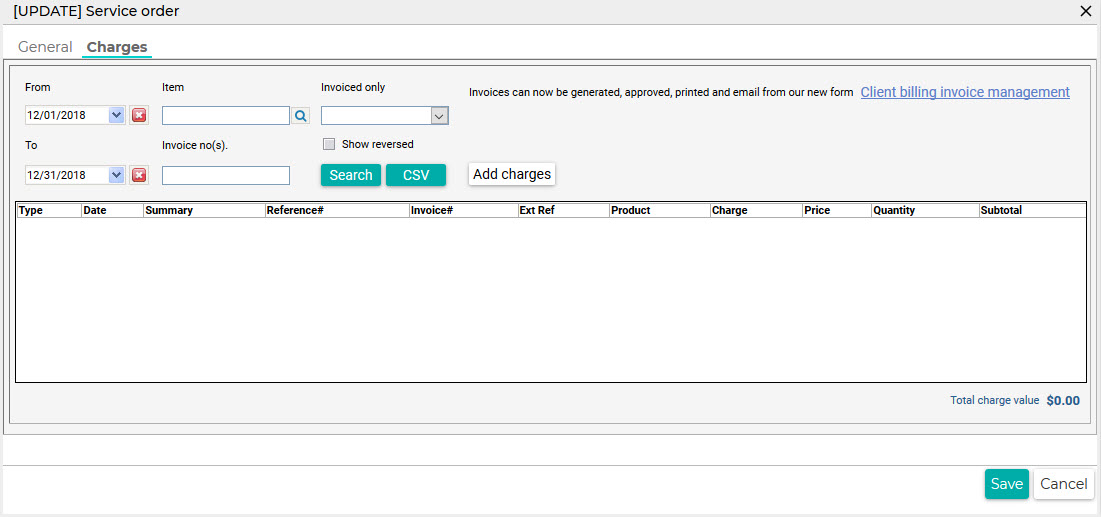 Under this tab use the filters at the top to Search for charges linked to this service order. You can use the Item filter to look for specific billing items or the Invoice no(s) to find a specific invoice for the client.
Click Search to show charges matching the search criteria.
In the search results you can click the Type field on a particular line item. This allows you to to edit all the charges linked to that particular operation. This is useful if you want to remove a charge that hasn't been invoiced yet or even reverse one all together.
You can also click the Invoice # field to print a PDF version of the invoice.